http://www.bbc.co.uk/programmes/p02bllqm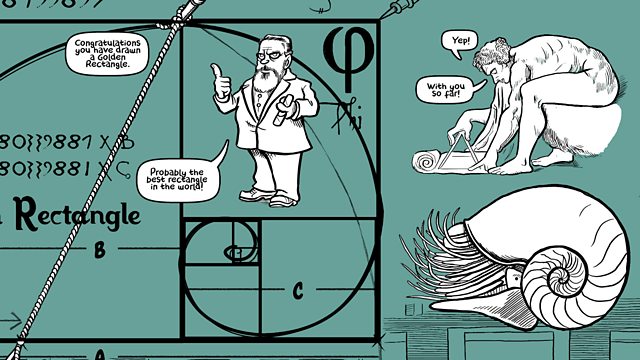 The Golden Ratio: Possibly the best rectangle in the world
DURATION: 01:55
Find out more about how the proportions of the Golden Ratio are consistently found in nature and have replicated by artists and architects for thousands of years. Voiced by Harry Shearer. Scripted by Nigel Warburton.
Available since: Last Tuesday
THIS CLIP IS FROM
Mathematician Vicky Neale on the mathematics of beauty and the beauty of mathematics.