Five insights challenging science's unshakable 'truths'
If you thought dying of loneliness was just an old wives' tale, or that genetic inheritance is fixed – think again. Michael Brooks on science's most unexpected findings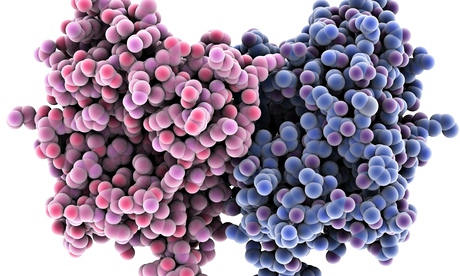 1 | Lifestyle can change genes
We have come to think that if something is "in our genes", it is our inevitable destiny. However, this is a gross oversimplification. We have each inherited a particular set of genes, but the outcome of that inheritance is not fixed. Our environment, diet and circumstance flood our bodies with molecules that switch the genes on or off. The result can make a huge difference to our destiny – and that of our descendants.
2 | The mind can affect the body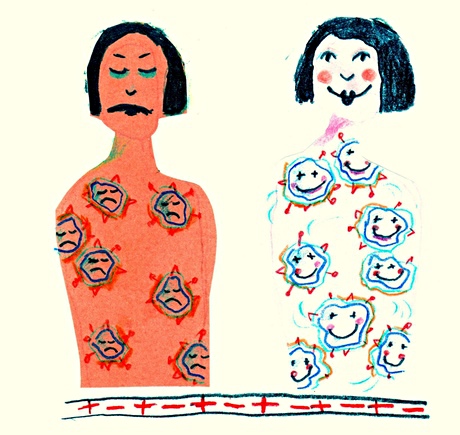 The US National Oceanographic and Atmospheric Administration has a piece of advice for anyone trying to survive immersion in freezing cold water: "Keep a positive attitude. Will to live makes a difference." Does it really? It seems so.
We know that simple mind tricks can suppress the immune system in animals. First, you teach rats to associate saccharine with a stomach upset by spiking sweet drinks with a drug called cyclophosphamide. Then you just give them saccharine. They will be significantly more susceptible to pathogens than animals given saccharine but no conditioning.
What used to be dismissed by science as superstition or old wives' tales is now coming to the fore. The state of our minds has a palpable effect on our bodies, meaning that we are finally learning how to protect ourselves better from the worst ravages of illness.
3 | Quantum effects exist in biology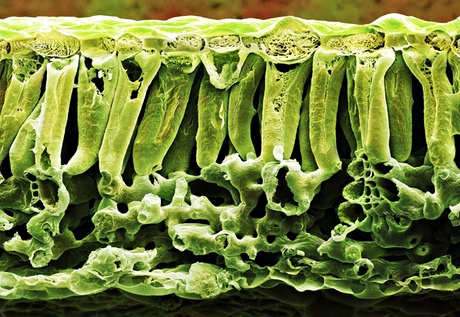 If you were designing life from scratch, you'd probably want to avoid the vagaries of quantum theory. Quantum particles such as atoms and electrons do strange things. They can be in two different places at once, or be affected by measurements performed on other particles. Surely such things could only be a hindrance to the smooth functioning of life's processes?
That's certainly what the physicist Erwin Schrödinger said in 1944. Life, he decided, had to be built on a scale that would bury all the weird quantum effects. But Schrödinger was wrong. Plants, for instance, use quantum theory to harvest energy from the sun.
We don't know what other quantum feats nature performs, but the fact that these things happen in the warm, wet world of biological material suggests that we are missing a trick. At the moment, we can only access the quantum world if we cool atoms and molecules down to near absolute zero and isolate them from all vibrations and other disturbances. If we can work out how nature functions without such precautions, we might be able to harness quantum theory for ourselves, creating highly efficient solar panels, for instance, or super-sensitive navigation tools.
4 | The universe is a computer (and we are the programmers)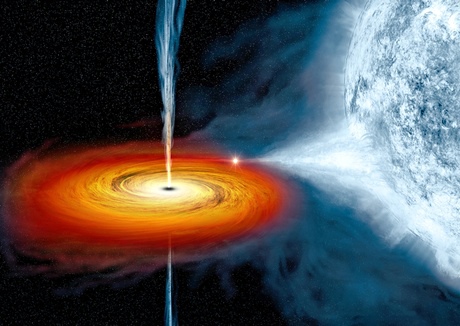 At the forefront of knowledge – the place geneticist Jacob Bronowski once referred to as "the edge of uncertainty" – the biggest thinkers are starting to come to terms with an extraordinary idea. The universe, they say, behaves exactly like a computer, processing and generating information. In this scenario, we, by our conscious and unconscious actions, are playing the role of that computer's programmers.
There are many more implications to this branch of science – it appears, for instance, that what we call reality is actually a projection of information held at the edge of the universe. The conclusion comes from the study of black holes. One of the sacred laws of physics is that information can't be destroyed. That's a problem when you consider the information contained in things that fall into black holes – unless it remains at the event horizon, which is the spherical "point of no return" surrounding a black hole. That means all the information about what's inside the black hole is held at its edge. If that's true for black holes, it's probably true for the universe as a whole. And that means we are effectively the "holographic projection" of the information held on the spherical shell of the universe.
Whatever the truth we eventually settle on, it seems that life does have some meaning. Where scientists used to say we live out a purposeless existence, it turns out that we, by our actions and minds, are programming the universe. Or, as Carl Sagan put it: "We are a way for the universe to know itself."
5 | Human beings are nothing special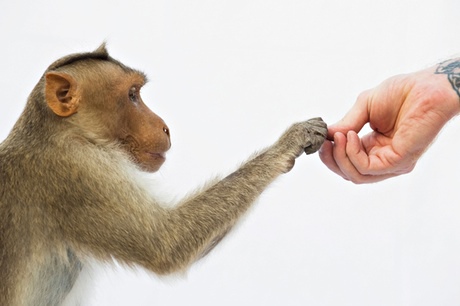 Even the hard facts are letting us down: at the moment, researchers know of only a handful of genes unique to humans; it's thought that, when the count is finished and the numbers are totted up, fewer than 20 of our 20,000 genes will be exclusively human.
Our responsibility goes beyond habitat pollution and destruction. Our discoveries mean we are already changing the way (and extent to which) we experiment on animals. The next step may be more far‑reaching: how comfortable would we be, for instance, eating a lobster that we knew was terrified by its capture?